About Access Financial Planning
Access Financial Planning provides comprehensive financial planning services with a specialized focus on retirement income and distribution planning, investment management and tax planning services for independent women who want a true financial partner who can help them achieve their unique goals. 
Access Financial Planning, LLC is a fee-only financial planning firm founded by Tricia Rosen.
My singular objective is to give clients clarity on how to reach their unique financial goals. As a fiduciary, I put your needs and interest first, 100% of the time. As a parent of a special needs son, I understand how important thoughtful financial planning is to you and your loved ones. 
And life happens. I am committed to help you understand, implement, review, and adjust your financial plan along the way so it stays relevant and manageable.
Professional Affiliations
Tricia Rosen, MBA, EA, 
CFP® Candidate
After working for 15 years in investment management and corporate financial management positions in New York City and Boston, I took a career break to raise my three children, including my special needs son. During this time my passion for helping family and friends with personal financial planning needs and advocating for my son led to the founding of Access Financial Planning, LLC.
I use my work experience, B.S. in Psychology from UMass/Amherst, MBA in Finance from Bentley University, Certified Financial Planner certificate from Boston University, specialized tax expertise, along with my deep affinity for educating and empowering women to be confident financial goddesses to help my clients achieve clarity around their goals and the steps needed to achieve them.
Get Access Financial Planning's FREE Guide
The 6 Critical Steps to Successfully Manage Your Finances
*Your privacy is paramount. We will never sell or give away your information.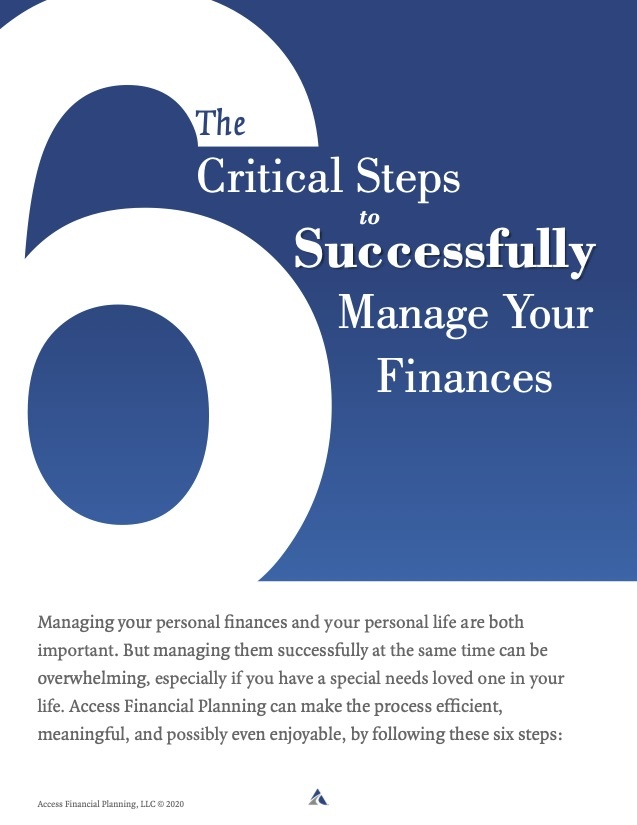 "Luck is a matter of preparation meeting opportunity."
– Oprah Winfrey